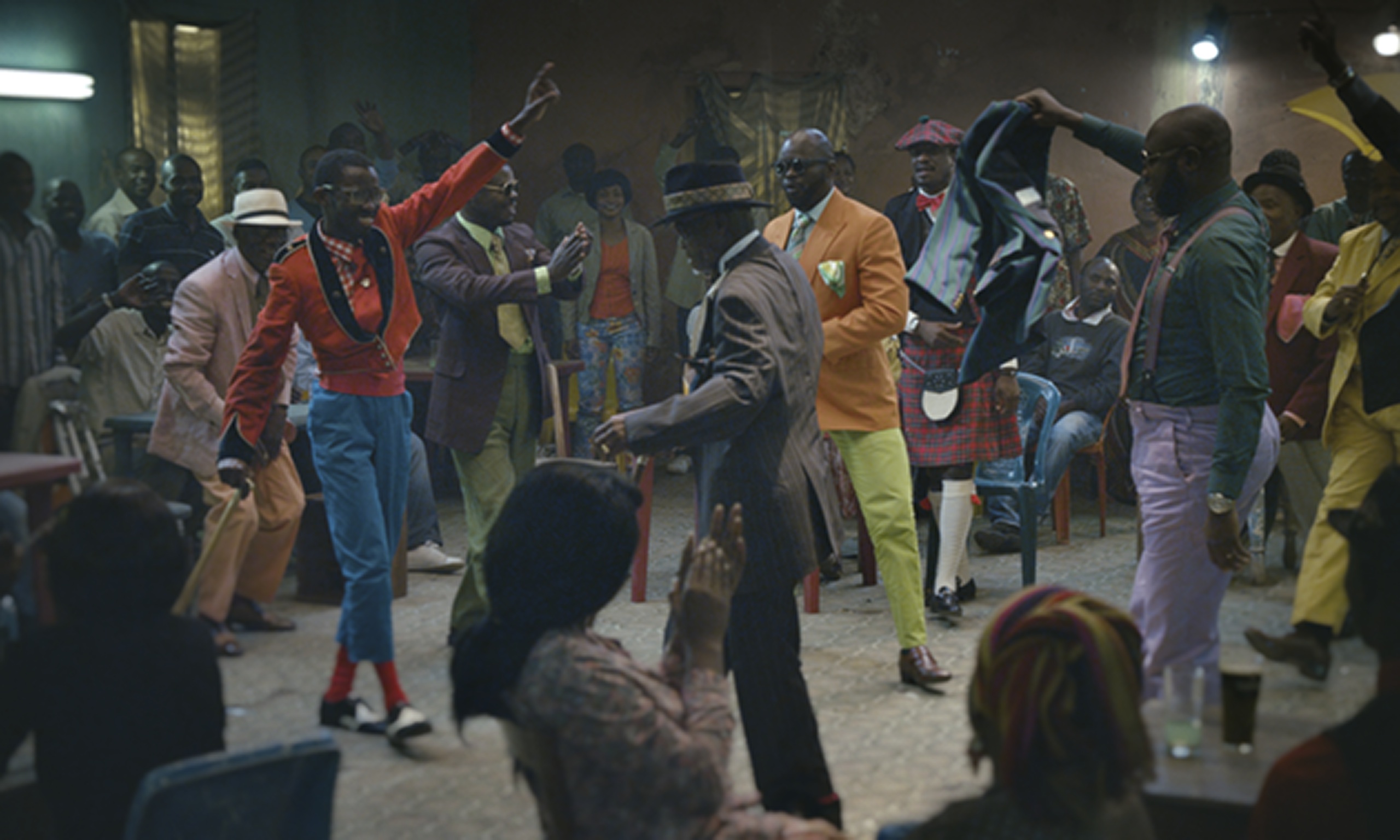 Over the last few years, Congo's Sapeurs (from the acronym SAPE, for Société des Ambianceurs et des Personnes Élégantes) have flirted with mainstream fame through several media (including an appearance in a Solange Knowles
music video
released in October 2012). This year, thanks to a new ad,
Sapeurs
, and an accompanying documentary,
The Men Inside the Suits
, from alcoholic beverage giant Guinness, the dandies are sure to become an even bigger global spectacle.
A part of Guinness's Made of More campaign which celebrates people of character across the world, Sapeurs was shot in various locations in Durban, South Africa last year by director Nicolai Fuglsig, with the accompanying documentary shot in Brazzaville under the direction of Hector Mediavilla — a documentary photographer who first documented the Sapeurs in 2003. The ad showcases the SAPE men as they transform from sweaty everyday workers to fashion-forward gentlemen who could have stepped off the pages of the classiest men's magazines heading out for a night of fun.
"The starting point was to find a fresh way of articulating Made of More--demonstrating the strength of people and Guinness's brand values such as power, communion, and goodness by finding a powerful human story that would embody both," explains copywriter Nicholas Hulley of London-based ad agency AMV BBDO who created the new campaign with art director Nadja Lossgott.
"Typically, when you try to come up with something to embody 'extraordinary' you think big," Lossgott adds. "But we went the opposite direction. Because the Sapeurs are all about defying your circumstances through inner conviction--something which, though small, is totally unique and utterly extraordinary."
Born in the years after the independences of Congo-Brazzaville and Zaire, the Sapeurs are a collective of working-class men inspired by the fashionable looks of French and Japanese aristocracy. Committed to elegance with an almost slavish devotion, these colourful characters have taken their own brand of style as far as the streets of Paris.
Although, as the
Slate
points out, it is quite right to question the perspective of the Guinness ad as it fails to speak of the cost of the Sapeurs' aspirational style in a country that is one of the world's poorest, it is a delight to see this interesting African subculture highlighted on the global stage.
See more vibrant images of the men of SAPE in
Elegance Road
, Belgian freelance photographer Alexandre Van Enst's award-winning collection from 2013.